Waar droom je van?
Ik vind het altijd super interessant mensen deze vraag te stellen. Ik ben nieuwsgierig naar dromen, en hou er van als mensen iets onverwachts antwoorden. Mensen beginnen te stralen als ze over hun droom vertellen. En als ze niet precies weten wat ze willen, dan vind ik het leuk om met mensen te brainstormen. Om ideeën te bedenken, om te helpen zoeken en om mensen te verbinden met anderen die hun droom misschien delen. Zo ook hier in Marokko.  De meisjes waar ik gisteren mee over dromen heb gesproken lopen echter tegen een probleem aan… En dat komt door waar ze vandaan komen.
Ik sprak met 'Ca va'. Haar naam is niet echt Ca va, maar zo spreek je het ongeveer uit. Met een heftige Marokkaanse klank aan het eind. Haar droom is om naar New York te gaan. Ze kent iemand die daar woont en zou hem graag eens willen opzoeken. Maar bovenal wil ze de stad zien… New York… Haar ogen beginnen te stralen als ze erover praat. Gewoon een keer op vakantie, niet om te wonen. Nee, ze wil graag bij haar familie in de buurt blijven wonen. Helaas is het erg lastig voor haar om de reis te maken. Ze zou een visum kunnen krijgen, maar onder strenge voorwaarden. Ze moet kunnen aantonen dat ze heel veel geld heeft. Zowel op haar bankrekening als contant. En dat heeft ze niet. Ook ik heb niet zoveel geld op mijn bankrekening staan. Het bedrag dat Ca Va noemt is enorm. Het enige dat ik nodig heb is een retourticket, dan kan ik op vakantie naar New York. Voor Ca va is een retourticket helaas niet genoeg. Dus New York zit er niet in. Voorlopig in ieder geval niet. Wanneer wel? Tja..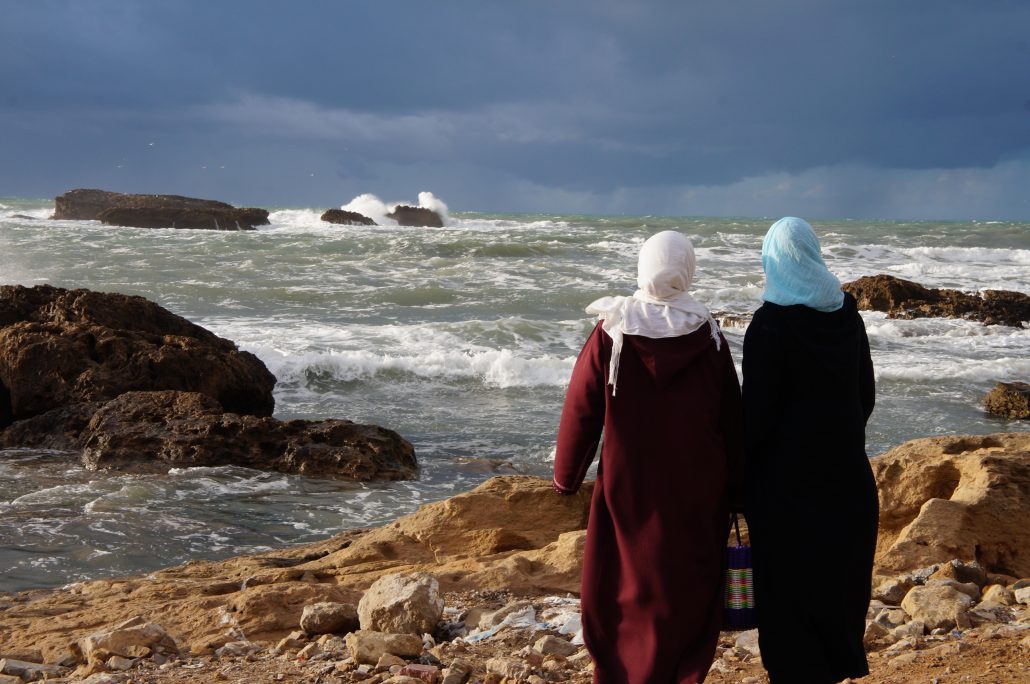 Oumaima heeft ook een droom. Ze wil de wereld verbeteren. Strijden voor de vrouwenrechten in Saoedi-Arabië, strijden voor de vrijheid van mensen in Noord Korea.. En ze heeft een plan. Eerst haar studie Russisch in Rusland afronden en dan International Relations studeren in Europa. Dit in combinatie met de kennis van het Arabisch en Engels zal een goede basis vormen. Met het Russisch is ze al begonnen. Ze woont en studeert in Rusland sinds september. Het was de eerste keer dat ze buiten Marokko kwam. Vol enthousiasme praat ze over Rusland. Zelfs over Poetin is ze enthousiast, wat voor mij bijzonder is. Waarom? Omdat ze in Rusland welkom is met haar Marokkaanse paspoort. Met weinig geld kan ze daar studeren en krijgt ze de Russische bescherming. Ze vertelt me hoe ze bij de douane in Portugal, onderweg naar Rusland, door een vrouw uit de rij werd gepikt. Ze moest zich uitkleden. Oumaima weigerde, ze zou zich niet zomaar uitkleden. Haar paspoort was net gecheckt en ze was al langs de douane geweest. En bovenal zou ze zich niet in het publiek uitkleden. Toch hield de vrouw vol, totdat Oumaima zei dat ze onderweg was naar Rusland, omdat ze daar ging studeren. "Rusland? Oke, je mag gaan nu." Rusland opent deuren voor haar, zo vertelt Oumaima me. Langzaam begin ik beter te begrijpen waarom ze zo enthousiast is over Rusland. De volgende stap die ze wil zetten, is studeren in Europa. Voor iemand uit Marokko kost dit echter veel geld, veel meer dan voor mij. Waarom? Omdat ik uit Nederland komt. Alles werkt anders als je een groen paspoort hebt, zo vertelt Oumaima me.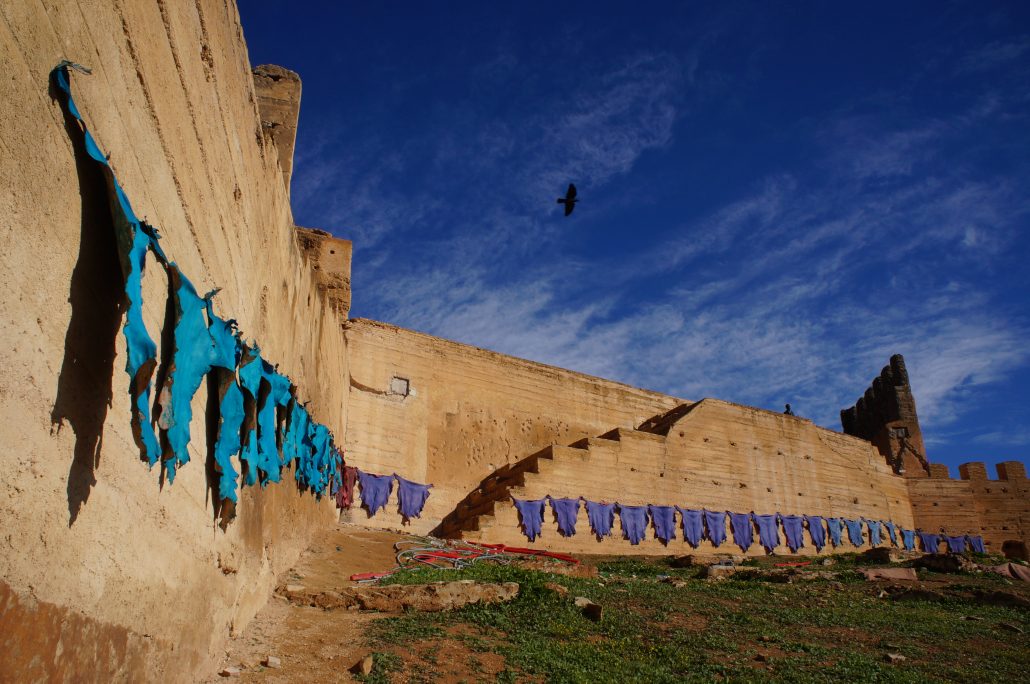 Ca va en Oumaima zijn ongeveer even oud als ik. De middag die we samen spenderen is heel gezellig. We maken een simpele maar overheerlijke pizza, praten over jongens en vriendjes, ik krijg een korte Arabische les van Ca Va en we gaan naar café Masterbucks. Bij het café zijn andere mensen van AIESEC en ik ontmoet de mensen waarmee ik het project ga doen. Het is een klein clubje, maar het lijken me leuke mensen. En het project klinkt heel interessant. Dan drink ik mijn eerste Marokkaans groene thee. Helemaal op de verkeerde manier, zo kom ik later te weten. Je moet de thee inschenken met de theepot op een halve meter hoogte en met kleine slokjes slurp je de thee naar binnen. 
Als Oumaima een berichtje krijgt dat haar vader het eten klaar heeft lopen Oumaima, Ca va en ik samen terug. Ik heb wel een klik met ze!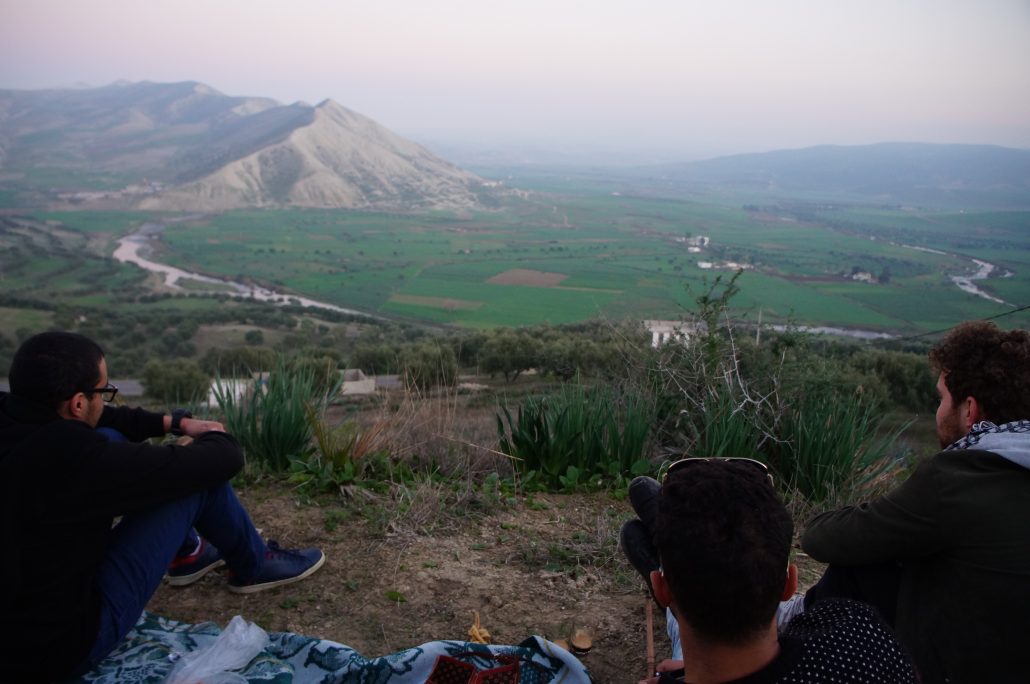 Misschien zou je in eerste instantie denken dat de oorzaak van het probleem van Marokkaanse meisjes, die niet kunnen gaan waar ze willen, ligt bij hun religie, cultuur of familie. Maar als dat niet het geval is, kan je dus als Marokkaans meisje ook nog oplopen tegen de politieke omstandigheden. Oneerlijk vind ik dat.
Ik hoop met meer mensen over dromen te gaan praten. Hopelijk kom ik ook dromen tegen waar ik een beetje mee kan helpen! 
This post was written by Janneke Jolink. Janneke went on an exchange with AIESEC in the Netherlands. We offer international voluntary projects and professional internships with the aim of developing leadership in youth.