This year AIESEC in The Netherlands is organizing its second Youth Speak Forum on the 29th of April in the Lighthouse in The Hague.
Want to find out more about the event? Keep reading about Benjamins experience of attending last year's Youth Speak Forum!
What is Youth Speak Forum (YSF)?
Youth Speak Forum is an event that empowers young people to understand how they can contribute to the Sustainable Development Goals through engaging and inspiring guest talks and workshops. This event aims to give young people a platform to voice their opinion, start the dialogue with representatives of big organizations and the government about global issues and provide the attendees with a call to action.
This year we will cover SDG 10 tackling reduced inequalities, and I am already really looking forward to that as well!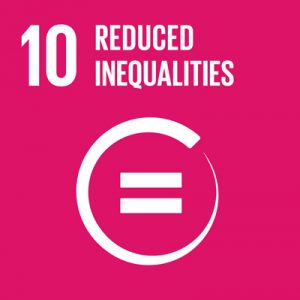 What was your favorite thing about YSF?
I really liked the diversity of companies that were present. Of course there were companies that worked in the sustainability sector. You also have other companies that don't directly contribute to the SDGs but still showcase their work and efforts for contributing towards a more sustainable and inclusive future.
Why should young people go to YSF?
I think it's really cool, that you can gain insights into how companies deal with societal problems. That way you can also understand the professional world better. It's also really easy to approach speakers at the event and get into a deeper conversation.
Apart from that, the keynotes are very impressive. And in general the whole agenda is done in a way, that you don't get bored because there is a lot of diversity between workshops, keynotes and panel discussions.
I am also really looking forward to learn more about SDG 10. since it's one that surrounds us anywhere.
Why do you think is SDG 10 important?
That's honestly hard to answer, because by now it should be so self-explanatory why we should work on this SDG and why it is important to focus on reducing inequalities!
Because everyone should have the same chances. I myself grew up quite privileged, but other people have to work way harder to get to the same level. And this is mostly due to some random factors we can't even influence. Like for example where we were born, what sexual orientation we belong to…  This takes a toll not only on your social and economic life, but also mental health in the long run.
---
This post was written by AIESEC in the Netherlands. We offer international voluntary projects and professional internships with the aim of developing leadership in youth.