5 tips to give a training or workshop that sticks
"Public speaking is a skill you can learn!"
It's something that most of us have had to do one way or another dozens of times: public speaking. Whether it's a presentation in class, giving a training or speaking at a family dinner, some people can just give a memorable talk with ease. But while this might look like something people are born with, in reality, this is a skill you can learn.
Over the years, I have given and received many trainings andfollowed multiple conferences on this topic. From all of this, one thing became evident:no matter how much of an expert someone might be in their field, if they can't communicate it during their talk, the audience will have forgotten about it before they leave the venue.
I noticed that there are a few factors that can help you make sure the message of your training or workshop sticks.
Here, I want to share the 5 most important ones.
1. Always explain the why
Most of us are enthusiastic to dive into a topic together with our audience. We introduce ourselves, briefly explain what we are going to do and then go right at it. We start explaining theory and then sometimes follow up with practice. But what are we missing here? Have we explained why we are going to do something?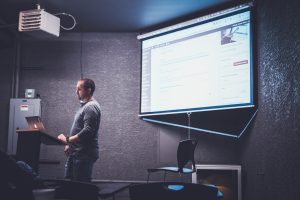 Always keep in mind, that your audience is not always aware why the topic of your training/workshop is relevant to them. Chances are high that you will not have full attention/interaction from the start and need some very good content to make sure people will actually get something out of the session.
Therefore, it is crucial that next to explaining what you are going to do and how you do it, you also explain why you are doing something. Let's say you give a training about personal effectiveness. You can tell your audience "How often have we set goals which we did not reach? The content discussed today will help you make sure you yourself are 100% set to reach these goals!".
2.  Apply the right training style
Most of the time you will have a broad range of personalities you are presenting to. Your audience differs in terms of how they learn best. Some learn auditorily, by listening, others by seeing visuals or by doing. It is important that you identify your audience and try to choose the style best suites. If you have an audience that prefers visuals, you might decide to choose for videos to explain the most difficult topics.If you have a practical audience, you might give them an assignment. And if your audience is auditory, you might just decide to do a traditional lecture.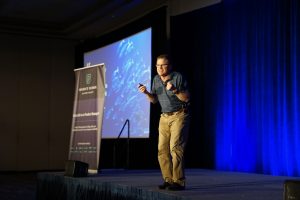 3. Slides are a tool, not the message
PowerPoint has certainly revolutionized the way we present. It lets you show figures and tables with ease and can make your presentation more appealing. But in these benefits also lies a pitfall: It's easy to overdo it to the extent that the slides present everything by themselves.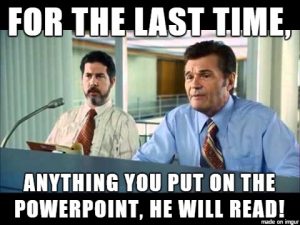 This happens for example when you put too much text on the slides as people will just start reading everything. We are not at university where slides should be able to explain the full story so they can be looked at later on. In this case, we are the most important tool to spread a message, not the slides.
Therefore, it is important to make sure that your slides are only a supporting tool. Make sure you use simple colors for visibility, you put a minimal amount of text on the screen and make it pop up after you said it using animations. Think about what the most important message of a slide is and let it pop up after having introduced it (don't overdo animations, though,before it steals the show).
A presentation should support what you're saying, not distract from it!
4. Practice is key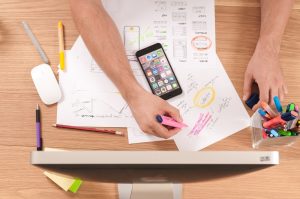 Why do we learn more from workshops than we generally do from a lecture?
This is because it allows for more usage of the 70:20:10 model of learning. This model tells us that 70% of learning is done by applying what has been learned. 20%is learned from others, and only 10%from course itself. As you can see, it is veryimportant that you make yourtraining interactive. Do not only give your audience the opportunity to apply the knowledge inanon-the-job like exercise, but also let them work together so they can learn from each other.
Next to practicing during the training, it is important that your audience can also apply the learned knowledge after the training is finished. It can be revised and perfectionated by the user so the training will stick.
5. Debrief your training
Once your training gets more practical, the take-awaysofthe audience will differ. Due to a practical setting in which participants operate, they will each get a different take-away based on the experiences they had. Therefore, it is of crucial importance that you hold an open debrief to make sure you can guide your audience towards the take-away you want them to have. In that way,you can have a better impact on the people in the room.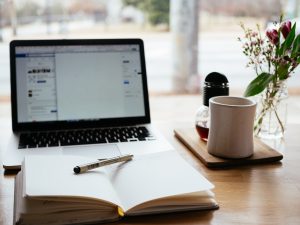 Is giving a training going to be easier next time? Probably not. But I hope to have given you tools to assist you in making sure that your message sticks, in whatever situation.
This post was written by AIESEC in the Netherlands. We offer international voluntary projects and professional internships with the aim of developing leadership in youth.