8 december 2017. Het is inmiddels al de laatste week van mijn project in Brazilië. Samen met Antonin en Tiziana heb ik het al vijf weken prima naar m'n zin. Mijn project heet Planet Heroes. Het doel van het project is om kinderen bewust te maken van hun omgeving, Brazilië, de wereld en het milieu. De NGO ligt midden in een arme buurt en dat is ook wel te merken. Iedereen is met heel weinig al tevreden.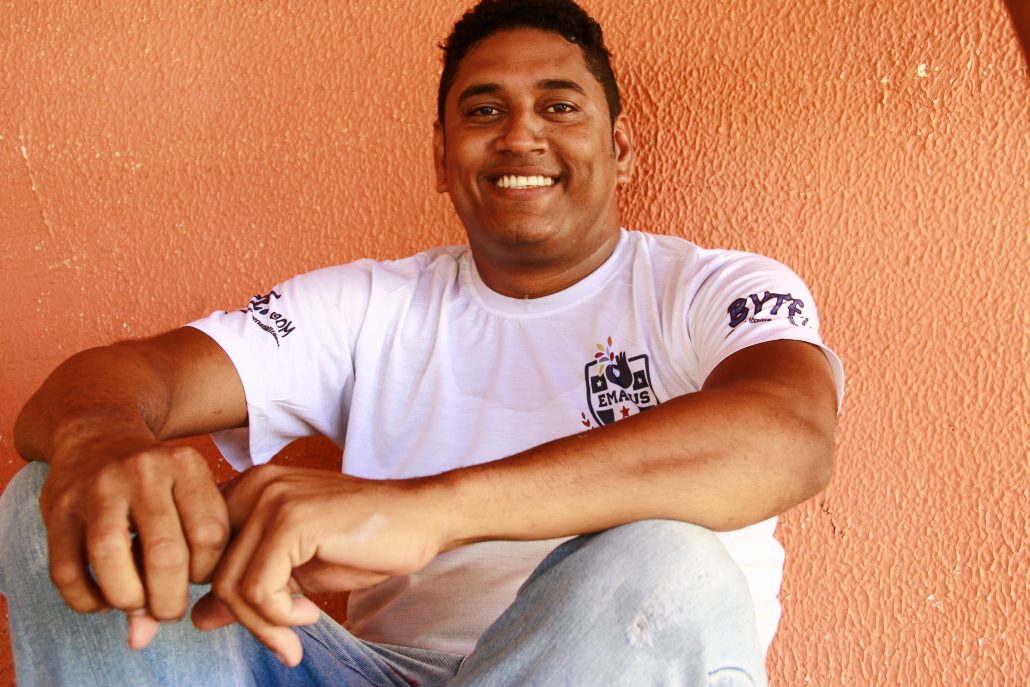 (Leon, de baas van de NGO)
De laatste week staat in het teken van het kerstfeest. Leon (de baas van de NGO) verzamelt verlanglijstjes van de kinderen om er voor het eerst voor te zorgen dat elk kind een cadeau krijgt. Hij is via Facebook druk bezig met het verkrijgen van donaties. Dat loopt echter nog erg stroef. Wanneer ik met Tiziana een kijkje neem in de doos met verlanglijstjes schrikken we toch een beetje. Alle kinderen vragen hele basic-dingen als kleren, schoenen, een bal, schoolspullen, een rugzak, et cetera. Een jongetje van 10 vraagt een voedselpakket, voor z'n moeder, zodat zij eindelijk eens goed kan koken. Op dat moment besef ik wel even dat het er daar echt wat anders aan toegaat. Een jongetje van 10 jaar oud (!) kan voor het eerst van z'n leven een cadeau krijgen en vraagt dan niet iets voor zichzelf.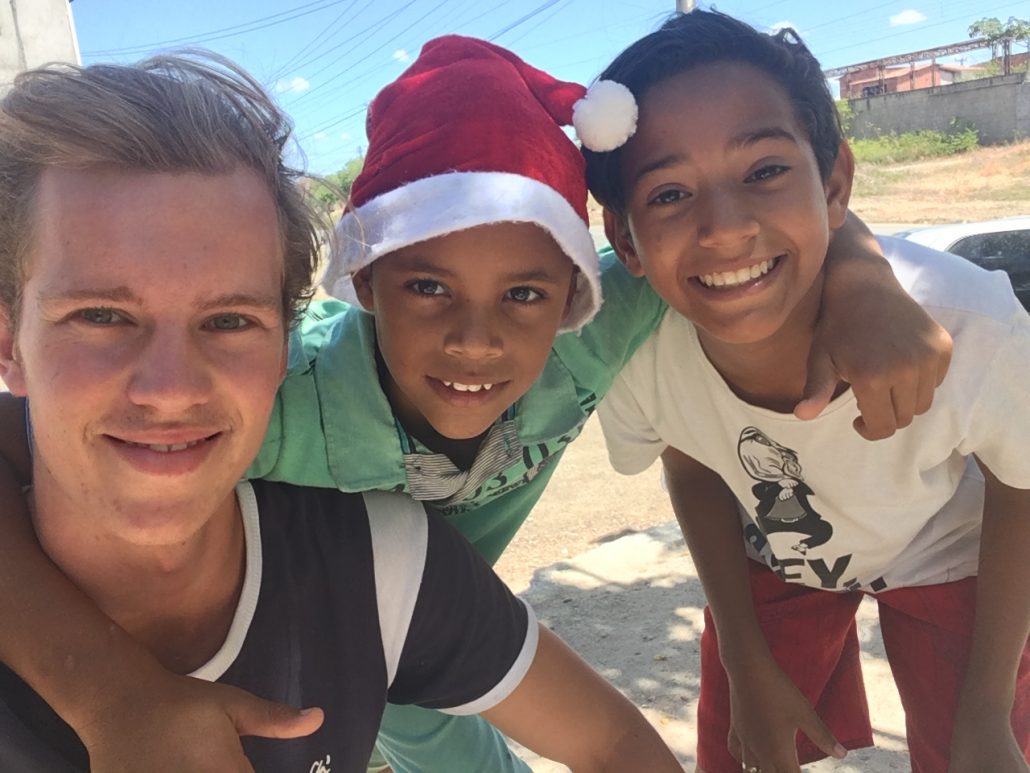 (Met behulp van donaties kregen kinderen voor het eerst hun eigen kerst cadeau)
Op een gegeven moment komen we een foto van een jongetje tegen in de doos met verlanglijstjes. We vragen Leon waarom die foto erin zit. Hij vertelt ons dat Miguel (12 jaar) die foto erin heeft gestopt. Het is het broertje van Miguel. Drie jaar geleden is hij tijdens het WK voetbal vermist geraakt en nooit terug gevonden. Miguel zou voor kerst heel graag zijn broertje terug willen….
Vijf weken lang denk je wel dingen als: '''Wat zijn ze hier arm'', ''Wat hebben wij het toch goed'' en ''Goed dat ik dit doe''. Maar nu besef ik echt: dit is een compleet andere wereld.
Tiziana, Antonin en ik besluiten donaties aan vrienden en familie te vragen. Dit gaat zo goed, dat we uiteindelijk voor elk kind een cadeau kunnen kopen. We hebben zelfs geld over, waardoor we ook de kindjes van een weeshuis in de buurt blij kunnen maken met een cadeau dat ze wilden hebben. Het klinkt super cliché, maar het voelt echt goed om die kindjes zo blij te zien met een cadeau. En dat vind ik het fijne van het hele AIESEC-project: je ziet direct resultaat van de dingen die je doet.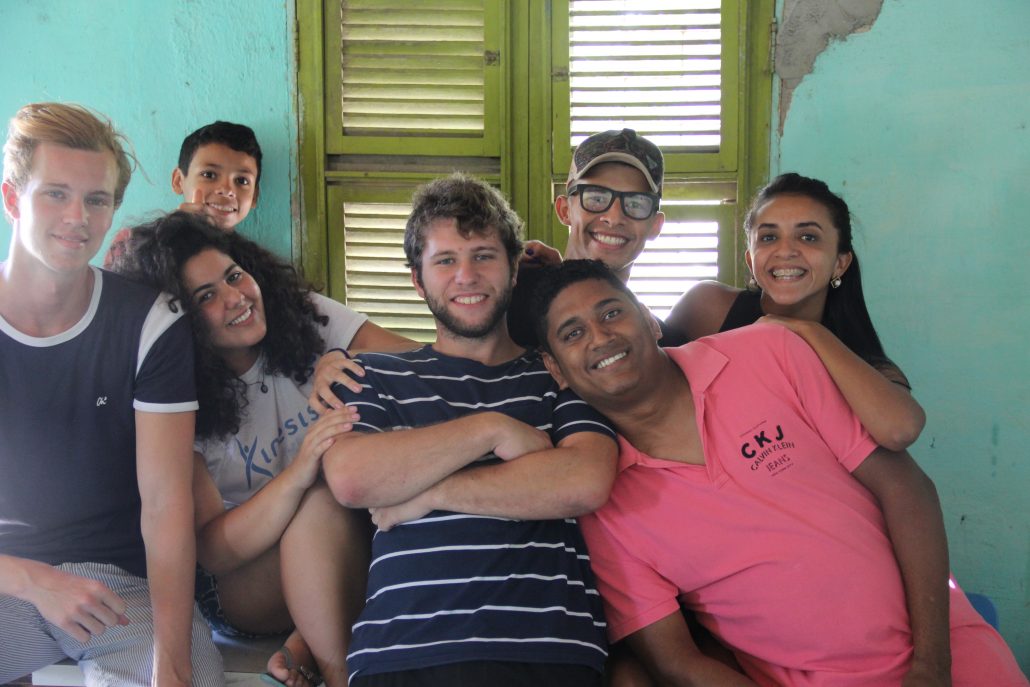 (Vrijwilligers van Planet Heroes in Brazilië)
This post was written by Aron van den Oosterkamp. Aron went on a voluntary project with AIESEC in the Netherlands. We offer international voluntary projects and professional internships with the aim of developing leadership in youth.