Many people regard working from home as an overall goal for their work-life balance. They work with the help of evolving technologies such as Skype, Zoom, FaceTime, Slack, Google Hangouts and cloud computing. Recently, the work from home job force has gotten a push by the current global coronavirus pandemic.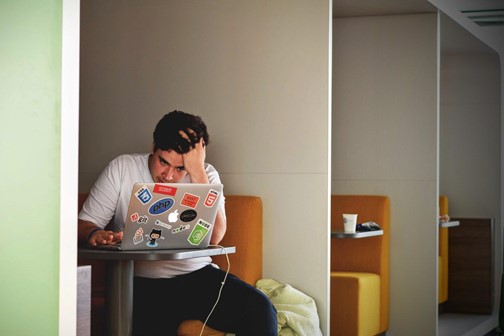 There are various benefits that come from working from home – some of them proven to be boosting productivity and reduced turnover. According to a study about telecommuting, workers with very complex jobs who don't require a lot of collaboration or social support can perform better than their office-based counterparts.
As appealing of an idea working from home might be, those who find themselves working at home report higher level of stress, according to a 2017 study conducted by the United Nations. A significant part of the stress is due to the higher use of mobile devices.
Why can working from home get stressful?
1. Lack of structure
Feeling a lack of boundaries on when you need to start working (and stop!), when you need to get up and go to sleep, when to log off of social media, and more can feel like true freedom. However, over time, flexible working hours can turn into too-long working hours and the lack of constraints can start making you feel like you are out of control.
Tip: Know the ground rules and set up boundaries
How long will you work or study for? Set up a routine – when you start, when is the next break and when you finish. Most importantly, set a functional workspace which allows you to focus on work without distractions. Having a study space can help you divide your personal space into a space for work and space for relaxing. It is crucial for stress management not to bring work into bed or any place meant for relaxation and the other way around.
2. Too many distractions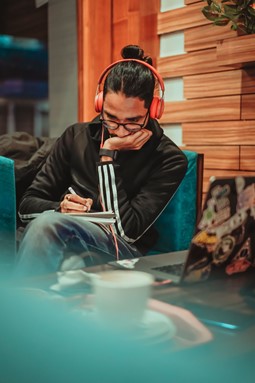 As students, online classes require long hours of sitting in front of computer screens and focusing on complex topics. Attending class from the comfort of our own home sometimes makes it difficult to establish a state of concentration or flow for a longer period of time. Email, TV and social media can all throw us off. It is simple to indulge in a few minutes, but it's very possible to be distracted for hours.
Tip: Minimise distractions.
If you don't live in a quiet environment, invest in noise-cancelling headphones or ear plugs. Put your phone away while studying, for example in a drawer or in another room. This method has been proven to decrease the chances of getting up from the desk because you will need more effort to reach your phone during work.
3. working from home and social isolation
It is, of course, easier to focus when you're in your own home with no colleagues coming by your desk to chat at random times. However, when we have no need for social interaction during the workday—when we don't automatically run across people outside of those we live with—we can become lonely before we realise it.
Tip: Plan social interactions as long as they are safe.
Calling friends and family on the phone can make a big difference. Text an old friend, ask how they are doing – this will make both of you feel better. You can create your own supportive network of friends, fellow study-buddies, or like-minded individuals relatively simply through social media groups, planned meet-ups, or even text-chat groups. You can also find already-established groups through social media or online.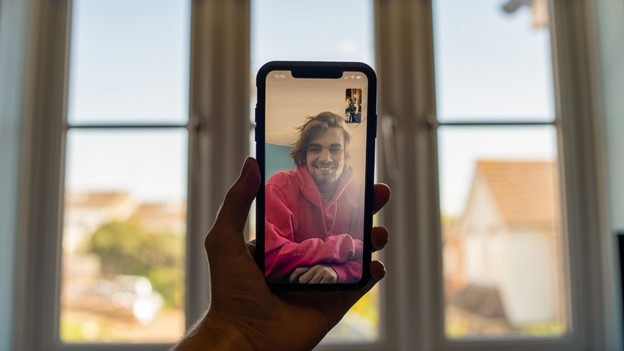 While working from home can provide a sense of freedom and flexibility, be aware of the hidden stressors. By applying these tips, you can enjoy the added benefits of a work-from-home situation without the added stress. This is a great step toward achieving a healthy work-life balance during the pandemic.