'Als mensen eens geen vooroordelen zouden hebben, dan zou de wereld een stukje mooier zijn', zo luidde onze conclusie gisteravond.
Het was de conclusie van een gesprek dat ik had met mijn kamergenootje, Oumaima. Een gesprek over vooroordelen, monarchie of republiek en over de islam. Ik vond het erg interessant om te horen wat haar ideeën waren. Haar ideeën waren anders dan ik verwacht had.
"Wat waren jou vooroordelen over Nederlanders voordat je een Nederlander had ontmoet?"
"Ik dacht altijd dat Nederlanders veel kaas en yoghurt eten en melk drinken. Daarom dacht ik dat Nederlanders dik zouden zijn. Maar wel gelukkig, vooral na het eten als ze gaan dansen en zingen. Dat heeft mijn moeder me eens verteld. Helaas heb ik ook gehoord dat ze erg onaardig kunnen zijn. Een vriendin van me vertelde dat, toen ze op vakantie was in Nederland, mensen naar haar riepen: 'Rot op naar je eigen land, met je hoofddoek! Je bent niet welkom hier'. Waarom zeggen mensen zoiets?"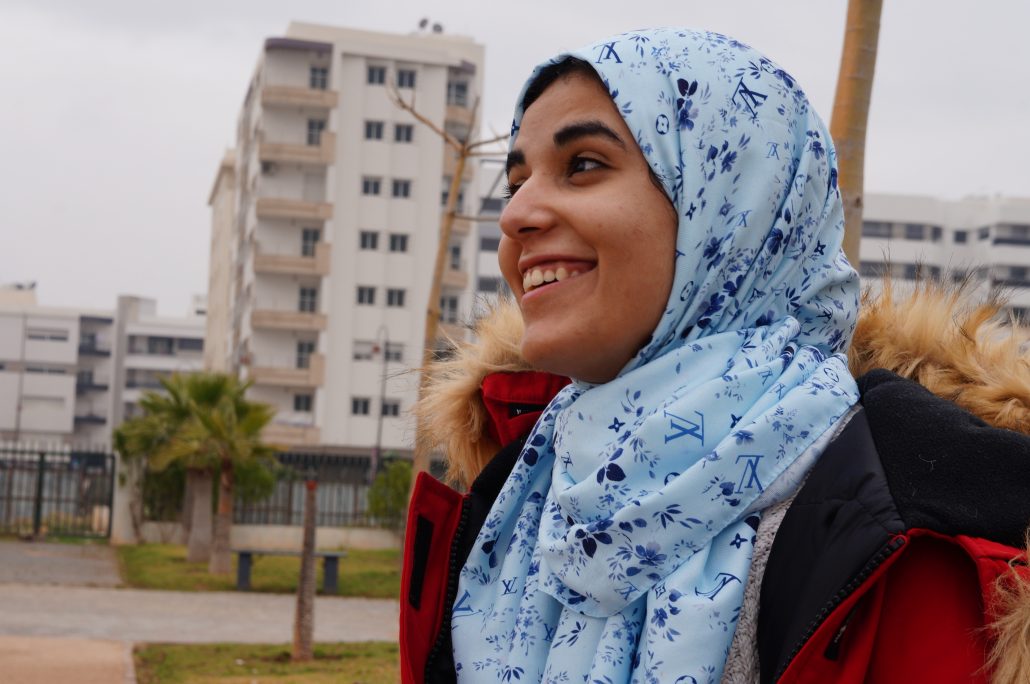 "Tja.. ik denk dat ze bang zijn dat de Nederlandse cultuur verloren gaat als er te veel mensen met een andere cultuur in het land komen. En ik denk dat veel problemen komen doordat mensen elkaar niet begrijpen, door verschillende gebruiken, normen en waarden. Ook zijn mensen bang voor de Islam en willen ze niet dat er veel mensen uit Islamitische landen naar Nederland komen."
"Ik zou Marokko eigenlijk geen islamitisch land noemen. Wel Arabisch, maar Marokko is niet islamitisch zoals bijvoorbeeld Egypte of Tunesië dat wel zijn. In Egypte zie je vrouwen meestal een hoofddoek dragen en zich hullen in bedekkende kleding. Veel meisjes van mijn generatie in Marokko dragen geen hoofddoek. En niemand die daar een groot probleem van maakt. We zijn open, opener dan bijvoorbeeld Egypte. Onze cultuur komt in bepaalde opzichten overeen met culturen in Europa. Dit komt doordat we beïnvloed zijn door de Fransen toen we een kolonie waren. Daarnaast is Europa dichtbij, veel dichterbij dan het Midden-Oosten."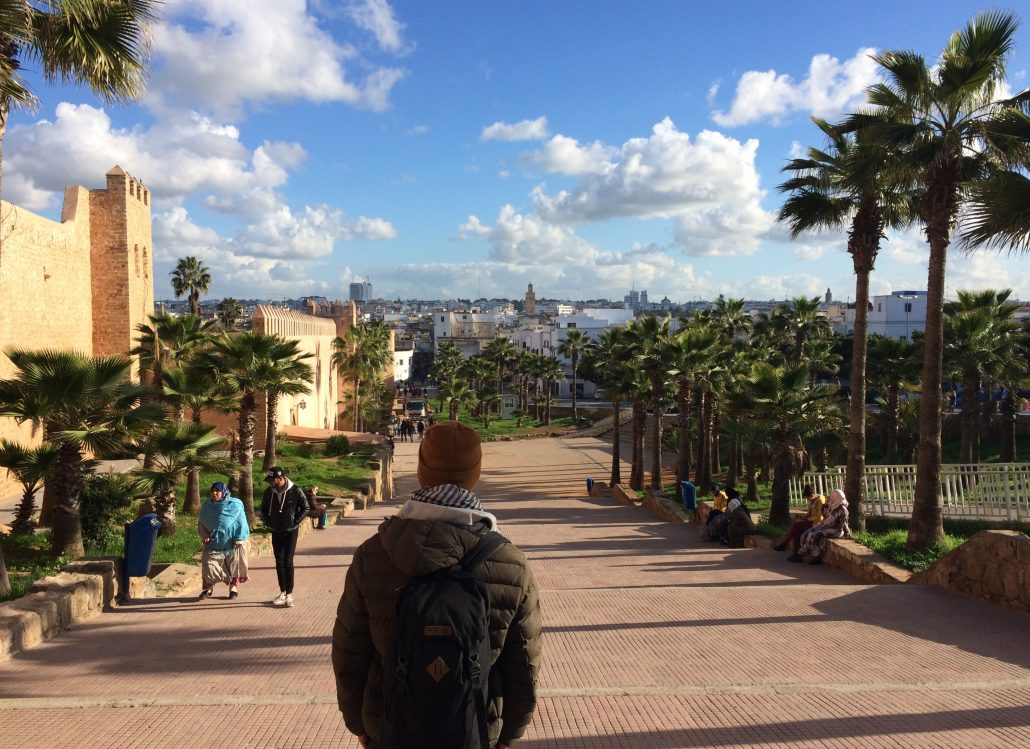 Dat is interessant, ik zie Marokko als een land dat erg ver weg is, Oumaima vind Europa dichtbij. Ik zie veel verschillen tussen Marokko en Nederland, Oumaima ziet veel overeenkomsten. En beide hebben we gelijk, we bekijken het alleen vanuit een ander perspectief en met een andere focus. En het enige dat we weten over het land waarin de ander is opgegroeid, hebben we gehoord van anderen. Onze oordelen zijn gebaseerd op de media of meningen van anderen, het zijn vooroordelen. Maar we hebben zelf niet gezien of ervaren hoe het is om in het land van de ander te leven.
Ik kan mijn vooroordelen over Marokko al een beetje bijstellen. Voordat ik wegging heb ik lang nagedacht over de kleding die ik mee zou nemen. Bang dat ik niet gerespecteerd zou worden in  mijn 'Nederlandse kleding'. Maar hier op straat merk ik dat mensen me helemaal niet nakijken. En ik werd direct geaccepteerd en gerespecteerd door de Marokkanen die ik tot nu toe heb ontmoet. En ik had verwacht dat de eerste ontmoeting met mensen hier toch een beetje afstandelijk en ongemakkelijk zou zijn, vanwege de verschillen. Dat was het totaal niet.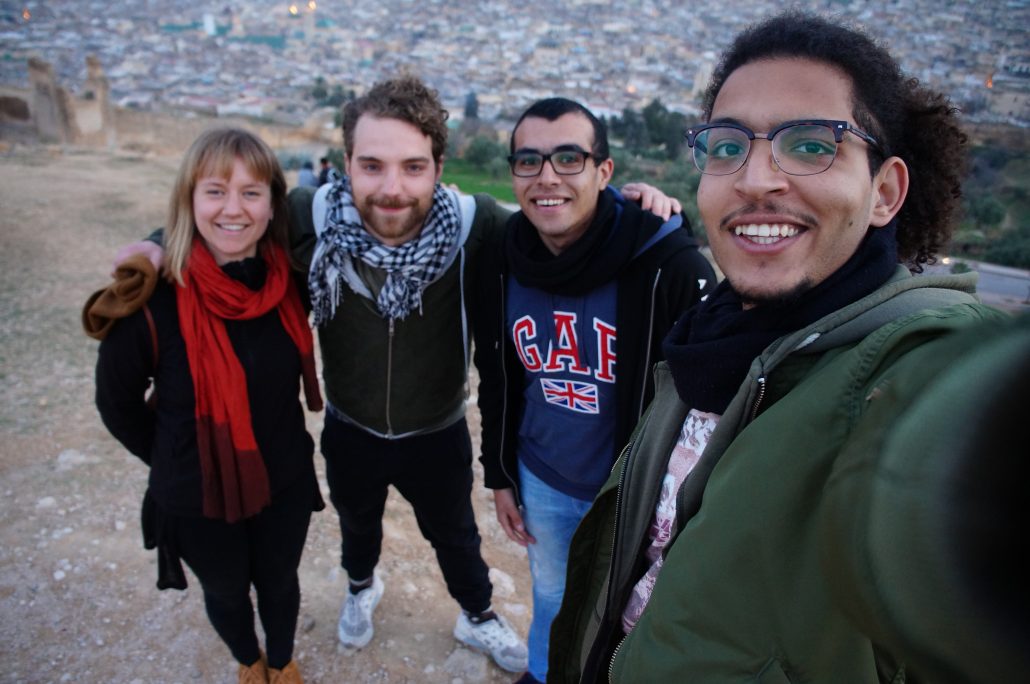 Op het vliegveld werd ik opgewacht door twee Marokkaanse jongens van AIESEC, Ayoub en Amine. In de auto spraken we over muziek. Ayoub was fan van musical-films, zoals Lalaland. Toen ik zei dat ik deze film nog nooit had gezien reageerde hij verbaasd. "Geen Lalaland? Je was toch zangeres.. hoe kan je dan nog nooit Lalaland hebben gezien." Het was een gezellig autoritje.
Ayoub en Amine hebben me afgezet bij Oumaima en haar familie. En daar werd ik zo warm verwelkomd. Van alle vrouwen kreeg ik 3 kussen, de mannen gaven me een hand. De hele familie was er. Oumaima's moeder had gepland om traditionele couscous te gaan maken en dan komt de hele familie. Die hoefde ze niet uit te nodigen, die kwamen gewoon. Couscous eet je met z'n allen. Van een enorme aardewerken schaal in het midden van de tafel lepelde iedereen couscous, groentes en kip. Het smaakte heerlijk! In het Arabisch heb ik ze bedankt, met een beetje hulp van 'wat en hoe' en van Oumaima.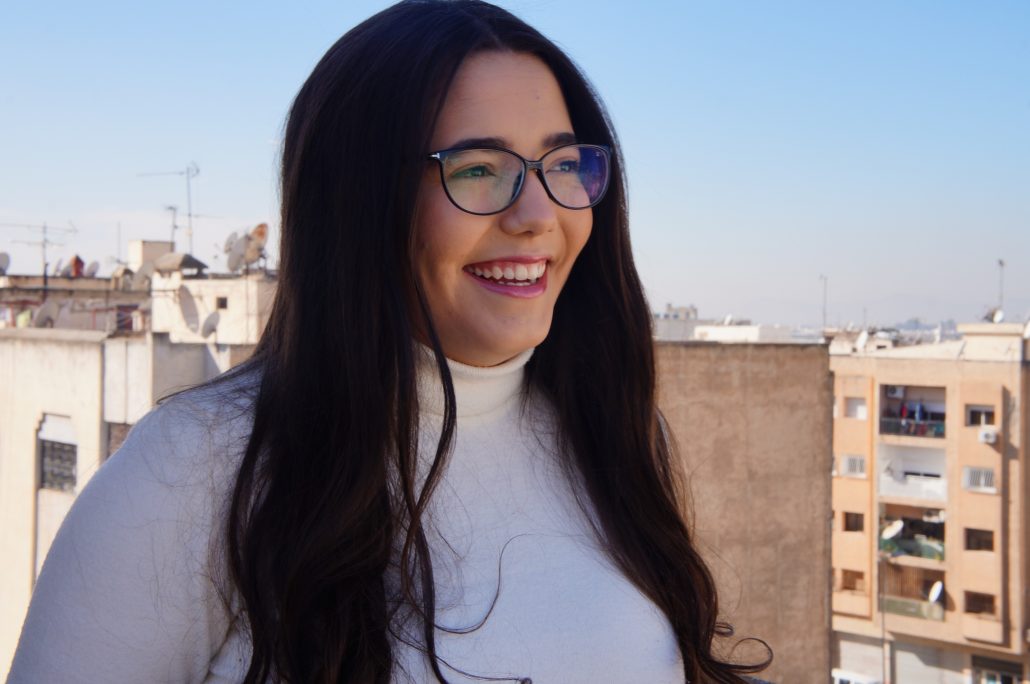 This post was written by Janneke Jolink. Janneke went on an exchange with AIESEC in the Netherlands. We offer international voluntary projects and professional internships with the aim of developing leadership in youth.