Marketing 101
By Ilona Neve
When you look through the AIESEC opportunities portal and search for Global Entrepreneur projects, you come across loads of marketing and business opportunities. Lucky for you if you are interested in doing one of those, but still, you might wonder why there are so many? Well, that is because marketing, especially in a start-up company can be crucial for the success of your company.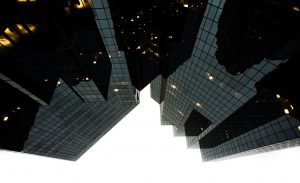 The marketing department in a company has the (partial) duty to communicate the company's vision to the outside world. The ultimate goal is, of course, to get as many customers as possible and consequently maximise the company's profit or market share.
In order to be successful in marketing, a few important basics have to be taken into account:
Communication

Marketing and communication go hand in hand since it is so important to be able to translate the message of your company to your (potential) customers in the best way possible. As a marketer, you should be able to figure out who your target customers are, and how to communicate with them. You should not talk all young and street-like when you are trying to sell something to older people, right?

Visibility

Do you want people to recognize your company or brand? Then make sure that you are visible. Whether you chose to do this via social media or on big billboards in the city, is up to you as a marketer, but keep in mind that you should pick a strategy that suits your company. Moreover, try to be creative! The best marketing stunts were possibly unexpected advertisements or amazing guerrilla marketing.

Target the right segment(s)

This might be an obvious one, but it is easy to lose focus of who your target customers truly are. Once you deviate from these customers, it will also become easier to lose track of what your company finds truly important. It is important that the vision of the company is similar to that of its customers. Since your target customers are probably the most profitable to the company, you should always make sure to target those particular people. Of course, the company can also target other (niche) markets, however, it should never lose focus of its star-customers.

Focus on what your customers find truly important

So you are targeting the right segment? Then you should listen to what these customers are actually looking for. The company decides what kind of business it is running. Whether the company is selling products, services or if it is a charity organization, it should always keep listening to its customers. They might also have great ideas, and, not unimportantly, those customers keep your company running. Within marketing, listening to what your customers have to say, can be easily picked up by responding to customer complaints for example. This action makes sure that you get to hear your customers' ideas, and you make sure that your customers stay happy. Did you know that on average people are willing to pay more for a flight ticket if they get a fast response to a complaint on social media?
In conclusion, as a marketer, you can be as creative as possible, but keep in mind that behind every marketing stunt or advertisement, there should be a thought trough strategy. This strategy should match the companies vision and should contribute to the companies ultimate goal.
This post was written by AIESEC in the Netherlands. We offer international voluntary projects and professional internships with the aim of developing leadership in youth.